Designing
Education
Garments
Handicrafts
IT/Software
Manufacturing
Renewable Energy
Services
Social Enterprises
Social Media
Designing
Desert Collection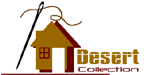 Desert Collection, incubated at Sukkur IBA is the fair trade social enterprise dedicated to improve the lives of disadvantaged artisans by promoting their skills and crafts. We aim to eradicate poverty through self-employment. Desert Collection is struggling to create a niche into the urban market by introducing exquisite traditional crafts into the fashion industry. It provides an exclusive blend of the past with present in the manner that keeps the tradition alive and blends into contemporary nuances.
Tic Toc Consulting

A dynamic business that provides various solutions in terms of graphic designing application development, business simulation and story writing to the community of Sukkur and surrounding. Considering the increase in the volume of business activities, Tic Toc Consulting hired two employees to the efficient use of their resources and deadline requirements. Pakistan News Cloud, news aggregator mobile application was launched and promoted as Pakistan's first mobile application that collects news and information from multiple sources of Pakistan and provides option of custom search.
Creative Art
Creative solution has other name of Creative Art. Marketing Firm offers innovative designing art, pictorial layout, interface, Sindhi write up, stories write up and video editing services to its users. The owner of this company has vast experience of working with organizations as Marketing Assistant, finally decide to initiate his own business using platform of Sukkur IBA Business Incubation Center in 2014.
Fortygraphy

Students of Bachelors in Business Administration (BBA-III) came up wih the idea to provide quality work in photo editing, art, music and time-laps videos for local business and events. The enterprise serves several event organizing companies and business like ICON retail store and Youth Social Entrepreneurs. So far business has been profitable and employed four other students' for office assignments.
Garments
Girls Choice Point

Here at "Girls Choice Point" you can get the replicas of designers collection of different varieties specially Gul Ahmed, suits stitching and alteration, all kind of replica Kurtis, a wide range of scarfs and other beauty and make-up accessories.
Handicrafts
Sindhi Cultural Dresses

A Sindhi Cultural dress is promoting culture of Pakistan by selling handmade embroidered dresses. They are also generating employment opportunities, their major suppliers are of Dadu and Thar. They are offering variety in embroidery as: appliqué work and Thread work in different designs and selling these dresses in Pakistan and in foreign countries mainly UK, USA and India.
IT/Software
Digi3Sixty

Digi3Sixty is the startup by the students of Computer Science department of Sukkur IBA University. Mr. Tahir Rafique, Mr. Sandesh Kumar and Mr. Asad Ali initiated this startup with the guidance of Axon313. Digi3Sixty provides services of 2d and 3d Animation, High End Graphics and Game development.
Times IT Solution

Times IT Solution is a software house company incubated at Sukkur IBA on 18-07-2016 by the students of Sukkur IBA. Times IT Solution products includes web application, mobile applicaton and desktop application development. Company is providing services to Tab Karachi and is consist of six employees with commercial sale of Rs. 2.5 million.
BISM Software Consultants

Do you need a consultancy for your online business or you want to train your employees with latest technology trends?" we the BISM Software House is here for you. We provide services of IT consultancy and training of staff since past 2 years. We have successfully established a company with an excellent track record for the best customer satisfaction. We never compromise on quality and the services provided to our customers. Our staff is really hardworking and enthusiastic with his/her work, we believe in team work and loyalty.
SilverPoint
SilverPoint is a web and mobile application development software house. Its target market is Middle East, UK and Japan. They work on android development, iOS development, Drupal, Yii2 framework, Laravel framework and codeIgnitor framework. SilverPoint is in partnership with Jeddah based software house "Reset Arabia". This give silverpoint access to Local Saudi Arabia market. Reset is providing services to FMCG, Automotive, Educational, and Government Sectors.

SilverPoint's main clients are:
Saudia Dairy & Foodstuff Company http://sadafco.com.sa Developed website
Mawar International Car Traders http://mawarinternational.com Developed website and used car sale system
NBC Japan Car Exporters http://nbcjapan.com Developed website and used car sale system
Hyundai Saudia Arabia http://www.hyundai-saudiarabia.com Developed mobile apps for android and iOS
House of bedding http://houseofbedding.co.uk developed complete sale system including shopping cart, ebay listing, address label for dispatches
Designers Collection http://designerscollection.co.uk developed complete sale system including shopping cart, ebay listing, address label generation for dispatches
Brand Shopping Direct http://brandshoppingdirect.co.uk developed complete sale system including shopping cart, ebay listing, address label generation for dispatches

Silverpoint's products:
School Management System http://webschool.pk
Pakistan Railway Information System http://chaltirail.com [under development]
GoTech

GoTech is a hardware and software solution provider and are rendering services for NGOs. They have recently completed project for Sindh Rural Support Organization (SRSO). Now they are working on the mobile applications which will control all electronics appliances that will facilitate handicapped people. GoTech services include:
(I) Point of Scale
(II) Web Development
(III) Software Solutions
(I) Machine Sensing Cards
(II) Small Scale Automated Systems
VizMindz

VizMindz is a software house and currently work on developing a real estate advertisement portal and named it "JAEDAD.pk". JAEDAD.pk is an online real estate advertisement portal. Through this all real estate agencies and brokers brought together to facilitate the buyers. Jaedad.pk categorizes lists according to the cities, areas, and regions to facilitate customers. Jaedad.pk is providing a single platform to both buyers and sellers where they can easily find their best match according to their needs. Jaedad.pk is not aiming at charging from the buyers of any property but it will charge from the sellers or sponsors for the services it is providing.
Founding4
Founding4 software house that works on web development, blogs and social media. They have done work for different schools and develop websites for the schools. Current project of Founding4 is to develop website for City School, one of reputable schools in Sukkur.
Manufacturing
Sky Architect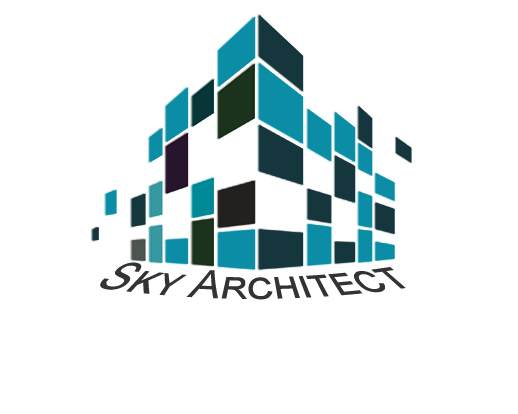 Sky Architect is an architecture designing startup by the students of Necessity Entrepreneurship Development program Ms.Sanober Naz and Mr. Aurangzaib under the supervision of their mentor Mr. Asif Javed and Mr. Ikhtiar Ahmed. The idea of startup focuses on designing maps and blue prints for construction of cottages, Bungalows and related field. The idea was result of training in AutoCAD at Sukkur IBA and findings of increasing trend and gap in the architect designing market in Sukkur and surroundings. The startup has successfully completed two projects and is planning to convert this designing business into complete solution of consultancy and construction.
Invest Waste
Invest waste is an initiative that will help communities in poverty alleviation, healthcare, energy, waste management and environment preservation. Invest waste is about providing Bio Gas to the people of rural areas and train them to use that significantly in starting up a business that can help them rise above the poverty line. Invest Waste has already developed a working plan for a model town Daro located near Madheji District Larkana. They install Bio-Gas plants where Livestock waste is used to produce energy that will not only help them in starting new business but can also run the Tube-wells and they can supply clean Gas and energy to households. Invest waste members work as consultants as well as intermediary.
Renewable Energy
Renewable Energy

InduSun is a mission driven commercial venture, established jointly by James Ku, an international development professional, along with Alumni of Sukkur IBA. The objective of the venture is to increase access of households to solar units for off-grid rural villagers by providing convenient distribution methods, reliable service and installment payments.
"InduSun has made a Strategic Business Partnership with Dawood Lawrencepur Limited for Distribution of Reon - Dlight Product in Upper Sindh".
Solar System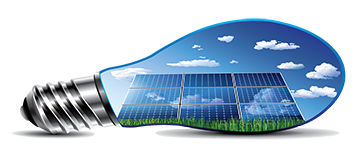 Mr. Abdul Basit Meo an student of Sukkur IBA under PMYSDP (NAVTTC) Program after completing his short course in Solar System Assembly he realized that there is huge potential in solar system market for starting a new business, after getting consultancy and support from Center for Entrepreneurial Leadership and Incubation he started a solar based business at Incubation Center of Sukkur IBA with the name of Solar Power Distribution.
Solar Power Distribution deals in from small home based solar systems to large industrial solar units, this includes one small fan and LED, two fans and four LED packages, solar tubewells for agricultural purpose, wheat and rice mills systems. Mr. Abdul Basit prepares small systems by himself after purchasing material from market and for large commercial systems he plays role of an agent for large solar supplier companies in the country.
Solar Power Distribution provides at the door step service to its customers by supplying them solar units as well as provided repairing and maintenance services.
Abdul Basit after starting such has gone not only self-sufficient but is also supporting his family. He earns from 15000 to 25000 per month, his business is growing every day and he is targeting new customers and looking for new markets, he not only does business but also enjoys doing such work.
Services
Zariya Foundation
Zariya Foundation is a Charity-based Social Enterprise incubated at Sukkur IBA. The purpose of the foundation is to bring prosperity in lives of underprivileged class of Sindh in general and particularly Sukkur. Zariya Foundation collaborates with local businesses/organizations which are little or not involved in "Corporate Social Responsibilities". Zariya Foundation has a two-pronged business strategy. Firstly, we aware these organizations about their role in society and the benefits of CSR related with the performance of the organization. Secondly, we gather these funds to address issues in the society.
CoaxMe
CoaxMe is a full service IT solution provider. Company is dedicated to provide professional Web Development, E-Commerce, Application Development and Web Hosting solutions and provides following software and IT related services:
(I) Aplication Development and Maintenance
(II) System Administration
(III) Database Administration
(IV) System Integration
(V) Online and Onsite Trainings

Key success stories:
(I) Sukkur Chamber of Commerce and performed tasks: web email generation, hosting and renewal of domain.(www.sukkurcci.org.pk)
(II) Public School Sukkur
(III) InduSun
(IV) Sindhidress
Indus Market Intelligence
Student of MS Management initiated a stage to provide organizations market data and customize solution relative to their research element. IMI also offers consultancy in designing research tool for marketing firms. Client list of IMI also includes government entities like Khairpur Special Economic Zone (KSEZ), get feasibility studies designed for their investors for further allotment.
Mangolet

After successfully launching of ZaraeiOotaq, Owner and his team started a new business with the name "Mangolet". They offer variety of products made from mango pulp and also sell Mango chunts. Products made from mango pulp are: Mango kulfi, Mango cheesecake, Mango Barfi, Juices and many others.