Designing
Education
Garments
Handicrafts
IT/Software
Manufacturing
Renewable Energy
Services
Social Enterprises
Social Media
Designing
GraphVid

The student of Prime Minister Youth Skills Development Program Phase-III, Graphics Designing Course Mr. Muhammad Saleh along with his class mates started GraphVid at Business Incubation Center of Sukkur IBA after continuous mentoring of CEL&Inc.GraphVid provides facility of Composing, Graphics Designing and printing of color and non-color designs, on paper sheets, cards, cups, shirts and panaflex printing.
Education
Tutor Ghar

Students of Sukkur IBA after realizing issue in the area of education quality and mentoring of children the parents in northern part of Sindh, rolled up their cuffs to help them find right tutors for their children. For this Mr. Asif Hussain and his fellow colleagues presented the idea in Sukkur IBA Entrepreneurship Boot Camp and was selected for accelerator program at CEL&Inc. Now, they decided to start an online tutor hiring service, where parents can find relevant, qualified, trustworthy and dedicated tutor for their kids to teach them at their homes, under the name of Tutor Ghar. This service is website as well as application based, on which tutors will register themselves and parents can approach them by accessing this portal.
Garments
To You From Us (TYFU)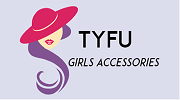 To You From Us (TYFU) us is a business startup by the student of Sukkur IBA University (SIBAU), Mr. Nisar Ahmed Samtio, along with his five classmate, Mr. Samtio is registered under BBA Agribusiness program in 6th semester at Sukkur IBA University. Due to his research in clothing business at Faislabad. He decided to cash that opportunity and in partnership with suppliers from Faisalabad. Along with clothing Mr. Nisar decided to add women accessories to his business for which he received overwhelming response. The business provides facility of online shopping along with self-pickup and home delivery. Within first three days of launching business received 12 orders.
IT/Software
3D Innovations

3D Innovations is a tech startup started by senior Associate Professor of Computer Sciences department of Sukkur IBA University, Dr. Qamar Uddin Khand at Business Incubation Center of Sukkur IBA University. 3D innovation has been initiated looking at technological revolutions in the field of Information Technology and changes in the growing market needs of Sukkur and surrounding locality. He is determined to upgrade processes of local businesses and organizations by using latest technology that will revolutionize the whole working mechanism. Currently seven team members are working at 3D Innovations. 3D Innovations provides number of services to customers by providing softwares as well as hardware products. Business major services involve:

ERP Solutions
(I) Institutions
(II) Organizations
(III) Industries
(IV) Manufacturers
(V) Wholesale Suppliers and Distributors

3D and VR Based Services
(I)3D Animations and Visual based effects
(II)3D characters and short animations
(III)3D logo design and animation
(IV)3D based simulations
(V)3D supportive marketing with product views
(VI)VR based virtual tours and games

Six Sigma Soft Technologies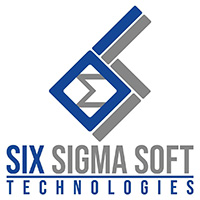 Six Sigma Soft Technologies is a tech startup started by Mr. Wasif Muneer Memon at Business Incubation Center of Sukkur IBA University. Six Sigma Soft Technologies has been initiated looking at technological revolutions in the field of Information Technology and changes in the growing SME's need of Sukkur and Mr. Wasif Muneer Memon started the business after spending twelve years of vast experience in the field of Software industry.
I2P
I2P (idea to product) is a software house started by Dr. Ghulam Mujtaba Shaikh at Business Incubation Center of CEL&Inc. Sukkur IBA University, with the aim to develop software products, web applications, and mobile apps for local institutes and universities and industry. The business has two major functional units namely, ERP development unit for Pakistani educational institutes and custom solution development unit. The goal of business is to deliver affordable, reliable, and scalable software products to local and international clients with best maintenance plan.
BizzTech Solutions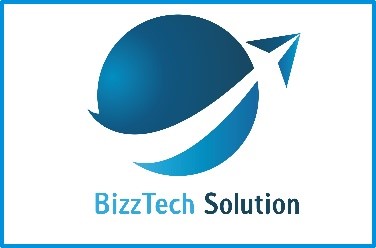 BizzTech Solution is a IT based business started by Mr. Muhammad Ammar which is a one window solution related to ICT services, consultancy and business software solution through established strong business relation with renowned IT and Telecom companies and develop business partner with local reputed names of professionals and experienced team to facilitate SMEs and Corporate customer.
With the Mission Be a leader in ICT Solutions provider by focus on one window solution to industrial Sector BizzTech Solution provides services that fulfills gape by establishment of business alliance and partnership with renowned names like HP, Microsoft, Dell, Cisco, Ploycom, Cyberoam etc. Offer Services with Professional team with customized Solutions at Sukkur and its surroundings.
Lion Lead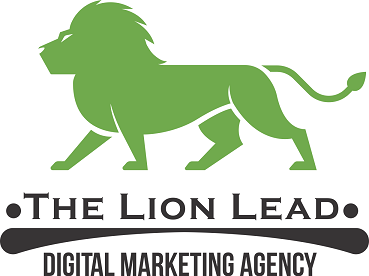 Lion Lead is a marketing company started by student of Sukkur IBA University, company provides marketing services to businesses, individuals and social media marketers. Its services includes:

1) Creation of YouTube videos
2) management of YouTube channel
3) Editing of YouTube video ( Free of Cost)
4) SEO of YouTube channel at cheap price
5) Paid Promotion of your YouTube channel
6) Social media marketing of businesses and individuals

Services
Lunch Aya
Lunch Aya is a Food service initiative taken by Mr. Haji Ullah student of Bachelors of Business Administration at Sukkur IBA University. The business focuses on food delivery at University from Hostels of University located at some distant area. With the purpose of facilitating students who cannot visit hostel in between classes for taking lunch, Lunch Aya delivers students lunch from hostels with ease and very nominal cost with the total freedom. The team is planning to launch the service for local businesses and community to provide lunch delivery service at their business and office location.
Social Enterprises
Noor Launches
Noor Launches is a social enterprise started by students of Sukkur IBA University. The aim of the organization is to help provide employment opportunity for people of underprivileged communities specially beggars, who merely enter into field because of lake of awareness. Noor Launches educates them and aware them about possible opportunities to earn bread instead of begging. Currently they are able to relocate two families and plan to work on other people as well. So that they could become self sufficient and add into economy instead of begging.